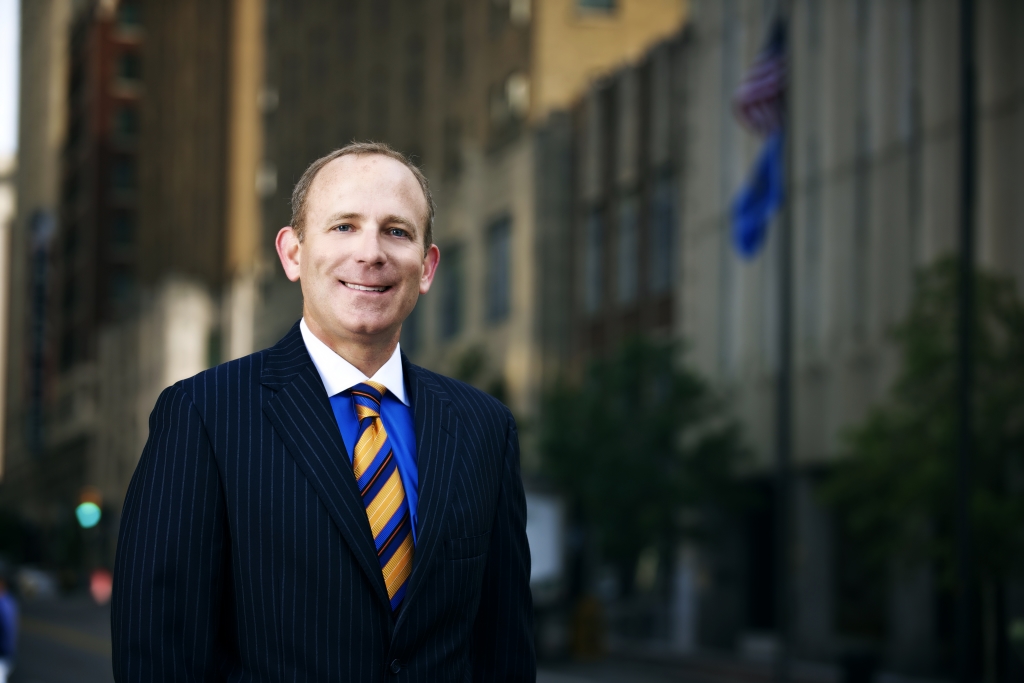 Jeffrey D. Hassell
Jeff Hassell is a Shareholder in the Tulsa office of GableGotwals where he has practiced law since 1987 except for nearly three years as outside and in-house general counsel of The F&M Bank & Trust Company.

Jeff's clients consist primarily of various businesses, financial institutions, and individual and corporate trustees, all in business and commercial matters such as mergers and acquisitions, real estate, corporate governance, commercial finance, project development, project finance, loan workouts, entity structure, business reorganizations, commercial contracts, executive compensation and shareholder relations.

Jeff's practice includes legal consultation to large and small companies on transactions of all types, and to banks on lending, bank regulatory and compliance matters, governance, and bank policy development. He also represents parties to commercial loan documentation and workouts, purchase and sale transactions involving both real and personal property, formation of joint ventures, loan enforcement and foreclosures. Also, various businesses look to Jeff for general counsel-type services, such as business planning and company structure advice, and individuals, corporate trustees, and foundations consult with Jeff on many types of matters.

Jeff is currently chair of the Oklahoma Bar Association Business and Corporate Law section. He has won many honors, including being named as one of The Best Lawyers in America in banking and finance, corporate law, bankruptcy and creditor-debtor rights. Jeff is a member of the American Bar Association, Oklahoma Bar Association, Texas Bar Association, and Tulsa County Bar Association. He has also been very involved in a variety of community organizations – he is past president of the Rotary Club of Tulsa, currently president of the Committee of One Hundred – Tulsa and a board member for Tulsa Symphony Orchestra.

Jeff's recent experience includes representation of:
A lender to the first entity to develop a casino in Arkansas.
A bank in the documentation of a loan secured by properties in Texas, North Carolina, South Carolina and Georgia.
A local company in the purchase and development of new facilities near Austin, Texas and El Paso, Texas.
The purchaser of stock in a local company that manufactures valves and other equipment used in energy and other industrial facilities.
A midstream oil and gas company in a $1.4 billion transaction involving ownership interests in a crude oil pipeline joint venture.
A midstream company in the $195 million purchase of an interest in a gas pipeline joint venture.
A multi-state telecommunications company in a recapitalization involving a new private equity shareholder.
A lender in a $400 million working capital facility.
A lender in a construction loan for a sports and recreation facility.
A midstream company in the formation of a joint venture for a marine terminal at the Houston ship channel.
A professional athlete in matters involving various business and charitable interests.
Midstream companies in the formation and restructure of joint ventures for a Texas crude oil pipeline and a Wisconsin gas pipeline.
A tenant in regard to the lease of over 100,000 square feet of office space and a parking garage.
A landlord in regard to a ground lease for a new retail shopping center.
A healthcare organization in its credit facility and the transfer of its assets to a local hospital.
A lender to a company engaged in the purchase, sale and blending of gasoline.
A Type III supporting organization as to all its legal matters, including board compensation, required distributions and charitable giving matters.
A lender that provided a revolving and term loan facility to a set of affiliated insurance, HMO and healthcare-related companies.
A lender in the workout of a $15 million revolving and term loan facility to a company whose primary assets are drilling rigs and related equipment.
The lender that financed the refurbishment of hotels in Tulsa and in San Antonio, Texas, in transactions involving federal historic rehabilitation tax credits.
An oil and gas company borrower in the negotiation and closing of a $100 million credit facility secured by oil and gas properties in other states.
EDUCATION
J.D., University of Oklahoma College of Law, 1987
~ Order of the Coif
B.B.A. in Finance, University of Oklahoma, 1984
EMPLOYMENT
GableGotwals, 1987-2013
The F&M Bank & Trust Company (Senior Executive Vice President and General Counsel), 2013-14
GableGotwals, 2014-Present
AWARDS & HONORS
AV PREEMINENT
Martindale-Hubbell Lawyer Ratings
Best Lawyers
Lawyer of the Year – Tulsa
Banking & Finance – 2012
Litigation – Trusts and Estates – 2014
Banking & Finance – 2015
Litigation – Banking and Finance – 2016
Litigation – Trusts and Estates – 2016
Banking & Finance – 2017
Corporate Law – 2018
Banking & Finance – 2019
Banking and Finance Law
Bankruptcy and Creditor Debtor Rights / Insolvency and Reorganization Law
Corporate Law
Litigation – Banking & Finance
Litigation – Bankruptcy
Litigation – Real Estate
Litigation – Trust & Estates
2006-2020
Super Lawyers
Business/Corporate
Banking
Business/Corporate
Estate Planning & Probate
Real Estate
2006-2012, 2016-2018
CHAMBERS USA
Leading Individual
2019
PROFESSIONAL AFFILIATIONS
American Bar Association
Oklahoma Bankers Association
Oklahoma Bar Association
Texas Bar Association
Tulsa County Bar Association
CONTACT JEFF
918-595-4823
E-mail Jeff
Download contact information


 Connect on LinkedIn