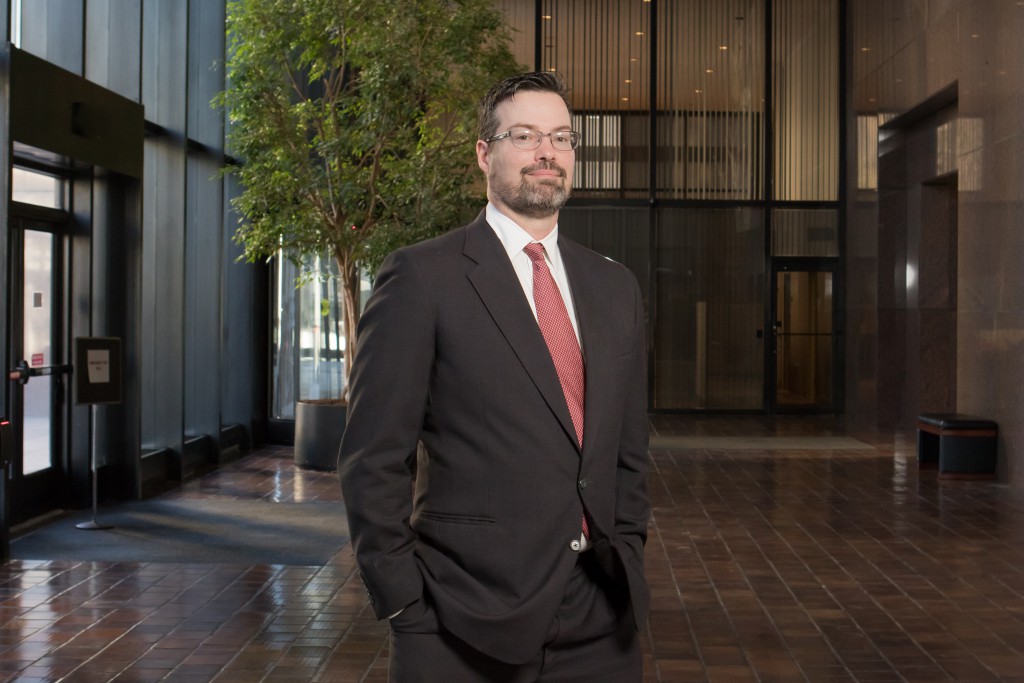 James F. Lea, III
James Lea's engineering background provides valuable insight into his intellectual property practice at GableGotwals. As a patent attorney, James' experience includes intellectual property matters, foreign and domestic patents, trademarks and copyrights.
A former mechanical engineer at Texaco, James holds a Bachelor of Science in Mechanical Engineering from the University of Oklahoma. He earned his law degree from the University of Oklahoma College of Law.
In addition to his work in patent, trademark and copyright prosecution, James has advised corporate counsel on product clearance and infringement analysis prior to products entering the marketplace. James has worked with an array of technologies including submersible pumps, drilling equipment, extrusion equipment, medical implants, business methods, software applications, microchips and sporting goods. He possesses a wealth of international experience, having managed patent and trademark prosecution in more than 25 countries.
PRACTICE AREAS
EDUCATION
J.D., University of Oklahoma, 1994
B.S.M.E., University of Oklahoma, 1990
AWARDS & HONORS
Best Lawyers
Lawyer of the Year – Tulsa
Patent Law – 2020
Best Lawyers
Patent Law
2019, 2020
PROFESSIONAL AFFILIATIONS
American Bar Association
Oklahoma Bar Association
Tulsa County Bar Association
American Intellectual Property Law Association